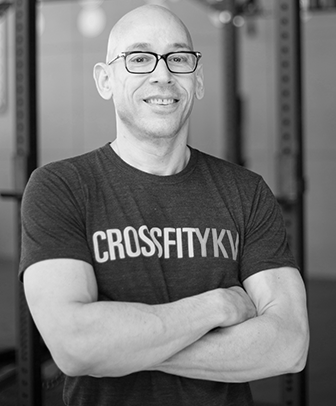 Dr. Sheldon Levy

co-founder

Over the last 25 years, Dr. Sheldon Levy has built an impressive career as a physician and serial entrepreneur. His work as a physician has included experience in cardiovascular surgery, emergency/trauma and addiction medicine. Sheldon's past experience in business include being the owner of an export company specializing in the provision of medical equipment and technology to developing countries, President and Medical Director of Canada's largest privately owned independent medical assessment firm and Director of a finance organization that provided both used vehicle financing and legal disbursement funding. Currently, Sheldon is the Managing Director of a boutique Toronto-based private equity firm, which specializes in various venture capital/private equity investments. Sheldon is a dedicated CrossFitter and has competed in both the CrossFit Open and local competitions, as well as being an avid spinner. CrossFit YKV is a reflection of Sheldon's passion for fitness and his desire to share his enthusiasm towards CrossFit with all. Sheldon is also a CrossFit Level 1 Trainer.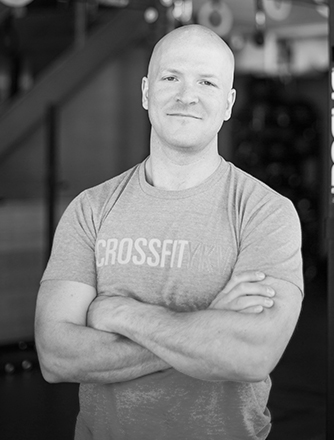 Blair Lyon

Co-founder + Head coach

Blair Lyon has been involved in the fitness industry for over 20 years, including experience as both a powerlifter and a career as an amateur boxer. Blair has been a CrossFit Instructor since 2011 and has competed in the CrossFit Open as well as local competitions. With business, as well as fitness and lifestyle diplomas, Blair has managed the most prestigious health clubs in Toronto and established an extensive clientele. Blair is both partner and lead Instructor of the elite coaching staff of Crossfit YKV.

Blair's CrossFit and Extended Certifications are as follows:
CrossFit Level 1 Trainer
CrossFit Level 2 Trainer
CrossFit Olympic Weightlifting
CrossFit Mobility
CrossFit Strongman
Olympic Lifting-Darby Training Systems
Medical Exercise Specialist-American Academy of Health, Fitness, & Rehabilitation
RTS 1 & 2-Resistance Training Specialist
Personal Trainer - Canadian Personal Training Network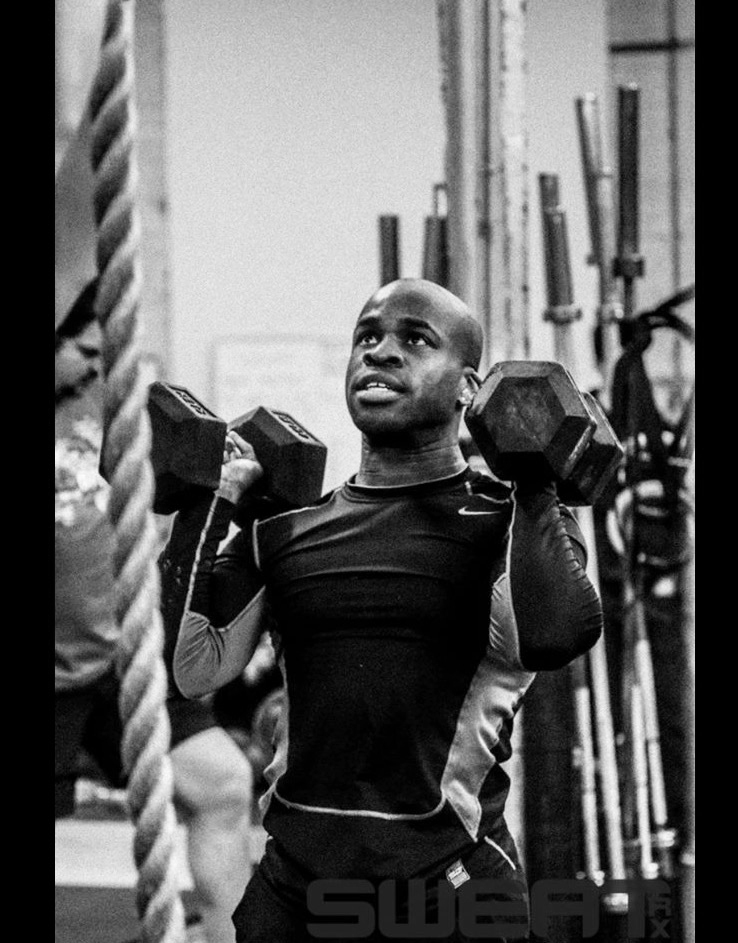 Terrence Pettit

Coach

Terrence's athletic background is varied and crosses broad domains having participated recreationally and competitively in many team and individual sports. Terrence is also trained in ballet and street jazz dance forms and has performed in hip hop dance companies in Toronto. Terrence's discovery of CrossFit in 2013 was the result of his desire to remain athletically inclined and he hasn't looked back. Terrence is involved in the sport of CrossFit at the local level, Regionals and Games events. Terrence has a unique ability to connect with athletes of all levels, excelling at the teaching of technical movements. Terrence is a motivator and a natural coach. His passion for the sport, interest in human physiology and the desire for everyone to "move well" drives him in continuous learning of CrossFit, nutrition and functional movement.

Terrence's certifications include:
CrossFit Level 1 Trainer
CrossFit Mobility
CrossFit Level 2 Trainer
CrossFit Weightlifting I
CrossFit Weightlifting II
CrossFit Anatomy
CrossFit Scaling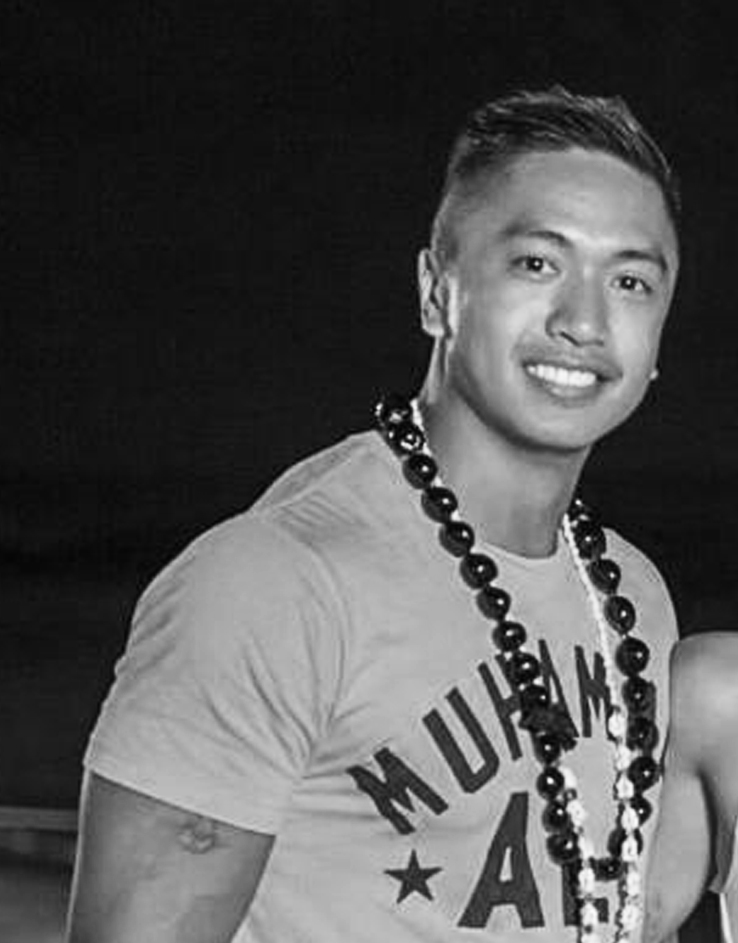 John Soco

Coach

John has a life-long history and passion for being involved in sport and athletics. His athleticism combined with his passion for fitness, brought him to personal training and leading boot camp classes in 2010. His first introduction to CrossFit was in 2011 where his competitive instincts took over...fast forward to today and John brings with him the knowledge and experience only acquired through years with CrossFit, and his time spent as a personal trainer and fashioning his training philosophy after Olympic athlete-caliber mentors. John is always interested in trying new sports and ways of training for the experience of pushing his body to different levels and applying those principles to coaching each individual to the best version of themselves.

John's certifications include: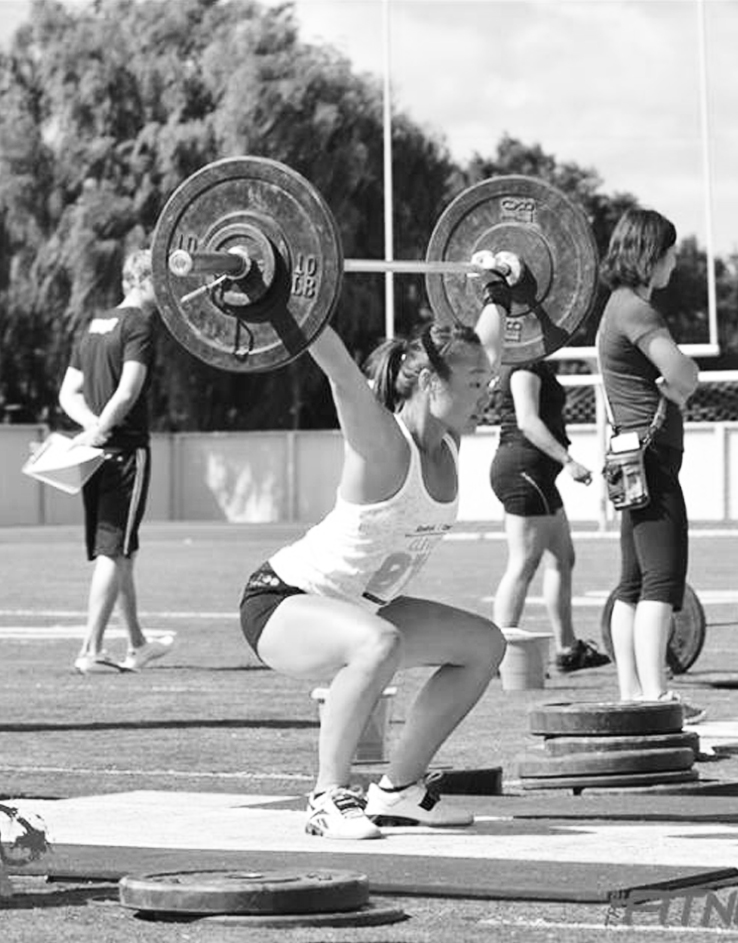 Nina Jung

Coach

Nina's involvement with dance and yoga has been life long and has taught her body awareness, igniting her passion for the potential of human movement. In 2013, Nina discovered CrossFit and has not looked back since, being a life-changing event as to how she views mental and physical strength. As a coach, Nina strives to push and challenge individuals to realize their full potential. Nina will be pursuing her dream of becoming a Physiotherapist in the fall.

Nina's certifications include:
CrossFit Level 1
CrossFit Mobility
Darby's / Oly-WOD's Olympic Certification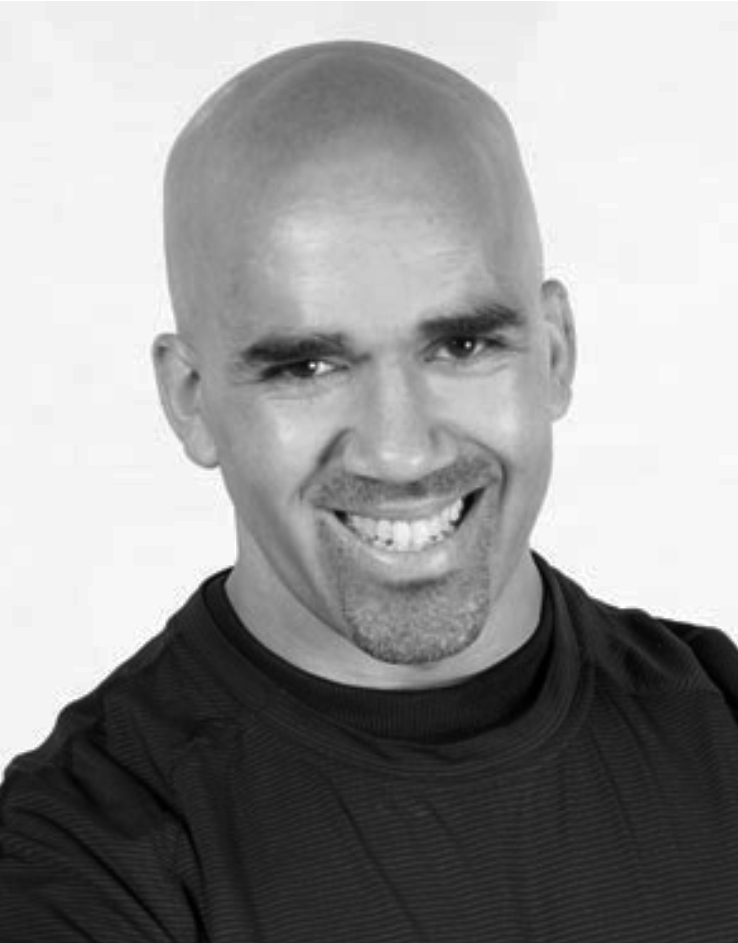 MICHAEL VIEIRA

FASCIAL STRETCH THERAPIST/STRENGTH COACH

Michael developed a passionate interest in sports and fitness at an early age and is dedicated to leading his clients through a positive and rewarding journey of discovering the body's ability to improve upon itself. An experienced personal trainer with over 20 years in the fitness industry, Michael has worked with Varsity athletes as a strength and conditioning coach and athletic trainer at Dalhousie University for a number of years, and for the past 16 years, as a personal trainer at one of Toronto's top fitness clubs. Recently certified as a Level 3 Fascial Stretch Therapist, he is now able to truly unlock a client's potential to achieve more from their workouts and transfer that achievement into the real world. One thing that I have learned is that having and maintaining a healthy and active lifestyle takes commitment and sacrifice. These sacrifices build our confidence and give us the strength to achieve our fitness and health goals and our life goals.

"No Sacrifice, No Victory!"

Michael's certifications include:
Certified Level 3 Fascial Stretch Therapist (FST 3)
Medical Exercise Specialist (MES)
Functional Movement System Level 1 (FMS)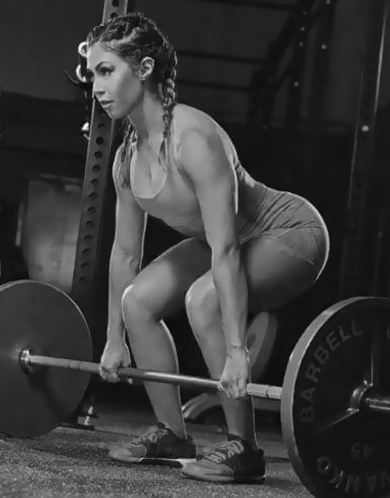 ISABEL LAHELA
Isabel Lahela is currently a 53kg Canadian Olympic weightlifter based in Toronto. She is also an internationally published model, blogger, and social media influencer, aiming to inspire girls (and guys) everywhere to not only get fit and in the gym, but to reap all the benefits of weight training. Isabel is a retired dancer of 15 years and dealt with body image and eating issues her entire life.
Upon finding weightlifting, Isabel has been able to live the happy and healthy fit life that everyone deserves, while loving her body! Let Isabel help you acheive your fitness and nutrition goals and essentially, love yourself.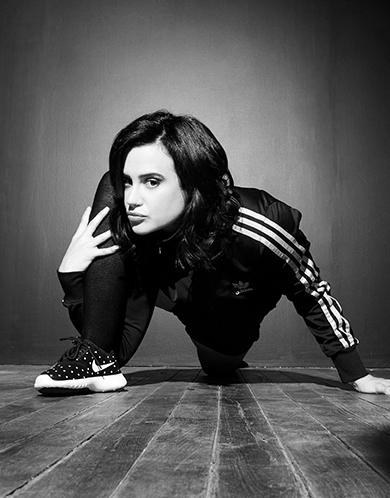 ALIX KELL

Gymnastics Specialist and Personal Trainer

Alix Kell is a former provincial artistic gymnast. After 13 years of gymnastic training, Alix made the transition to dance and Musical theatre. She attended the American Musical And Dramatic Academy in New York City and studied Jazz Funk, Hip Hop, Wacking and House dancing at the infamous Steps and Broadway Dance Centre .

Alix performed in the National Tour of Fame the musical and other Musicals such as Guys and Dolls, Oliver Twist and That Dance Show in The Charlotte Town festival . She has also performed in many industrials for Nike, LG Fashion Week, Telus, Mac Commetics and The CFL to name a few. She has also had the pleasure to dance with her idol Madonna during the grand opening for Hardcandy Fitness Toronto, opening up her current position as the Head Hardcandy Fitness Toronto Addicted to Sweat Instructor. She has also danced in an opening act for artists Jay Sean, a Dancing with the Stars Performance with Sloan's Drummer Andrew Scott, and currently backup dances for Toronto's own electro artist Mellefresh.

To bridge the gap between professional dance and fitness, Alix completed her Fitness Instructor Specialist certificate and creates fun filled dance class exploring choreography in the styles such as hip hop, jazz funk and house that anyone can enjoy! She also teaches Crossfit classes at Crossfit Bay an King, group exercise class's such as ATS cardio dance, ATS Beast body sculpt, hi/low, boot camp, Tabata and Core classes all around the GTA.

Through her diverse Influences in gymnastic, dance, group exercise instructing, strength training, crossfit and biomechanics, Alix has been able to take the Toronto fitness industry by storm teaching and doing what she loves!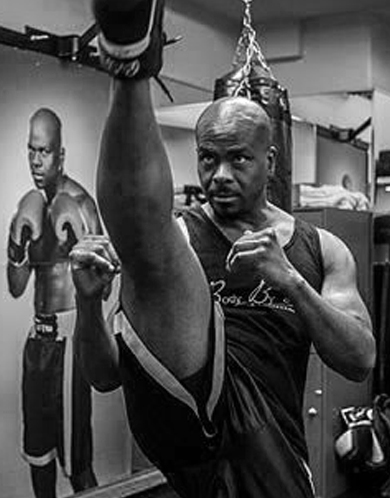 DEXTER DELVES

Certified Personal Trainer - Boxing/Kickboxing

Dexter Delves is a Level 4 (highest level) personal trainer at the Adelaide Club, the Cambridge Club, and the Toronto Athletic Club. Dexter's background is in martial arts. He was a professional kick boxer, and is a registered licensed competitive amateur boxer, as well as a licensed Level 2 boxing coach. His 32 years in martial arts, boxing, and kick boxing makes him one of the most respected personal trainers in the art. Training with Dex is guaranteed to allow you to reach optimal performance and often times achieve things you never thought physically possible.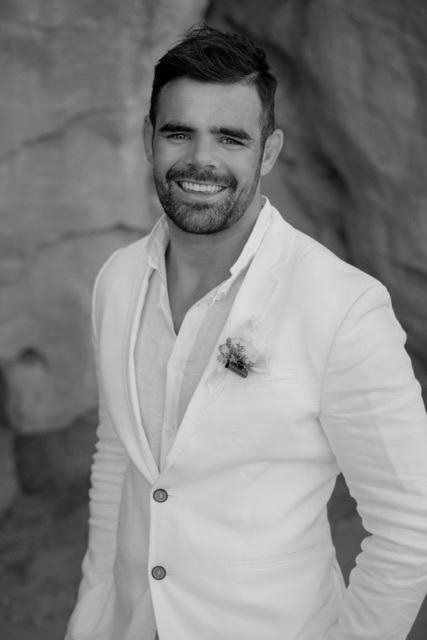 David Kearsey

Coach

Looking for a challenge? David is a dynamic leader who encourages clients through his no-bull approach to training. Playing professional rugby from an early age fitness became a passion and natural step for David with a career in high end health that spans over a decade. "When we make a decision to look after our body that change bleeds through to other pillars of our life. Creating positive, happy and successful people".

Certifications, Training and Licenses:
CrossFit L1
CrossFit Weightlifting
CrossFit Anatomy
CrossFit Scaling
NASM-PT
Kettlebell Certified
CPR & AED Certified
TRX Certified